See all news
Nouveauté en ligne : "60 minutes avec Revenge"
The new episode of "60 minutes with" is online!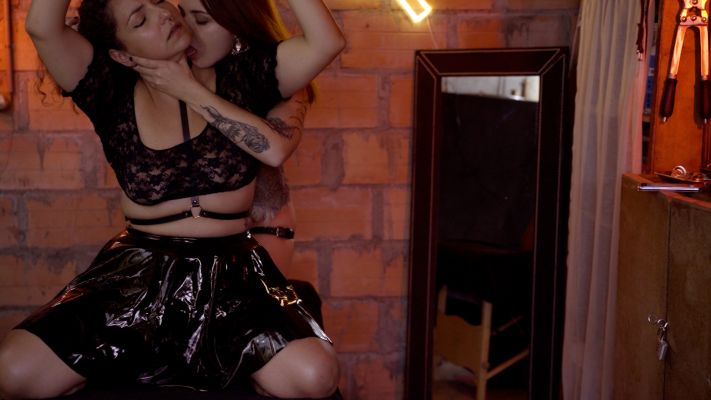 Dear readers, dear subscribers,
Our latest film is now available for streaming. It's a new episode of the "60 minutes with" series that you seem to enjoy so much (we know, we have stats!). This time, Carmina has shot with a woman, a dominatrix at that, the gorgeous Mistress Revenge.
Although Carmina is used to BDSM shoots ( namely alongside June Fontaine), this is the first time she's been in handcuffs herself! It's not easy to let go, especially when you know that everything is recorded in one take, but that's also what makes this kind of film so spicy!
We hope you will enjoy it as much as the previous ones!